Correct tank volume chart is key point for analysis of oil inventory, which is important in management for retail petroleum industry.
Due to the long term operation, the tank is possibly inclined or anamorphic. Then the tank volume will be not accurate. You need tank calibration system to recalibrate your tank to produce a new correct volume chart.
Work Principle
The volume measurement instrument (high flow dispenser) will measure the volume of oil product discharged from or into the tank. The probe will indicate the product level in the tank. Each product level correspond with a certain volume. Both data of volume and product level are collected by computer in real time, with intelligent data processing model, automatically create a tank volume chart.

The Total System include
volume measurement instrument Magnetostrictive probe Laptop PC
Printer RS232-485 adaptor 2" delivery hose
Grounding line Bottom Valve Probe
High flow dispenser (volume measurement instrument)
Specification of high flow dispenser
| | |
| --- | --- |
| Items | Content |
| Accuracy for the unit | ±0.25% |
| Digit of volume | Example:xxxxx.x |
| Unit noise rate | <70dB; |
| Repeatability | <±2‰ |
| ExMark | ExⅡAT3 |
| Flow Rate | 180~350L/min |
| Power Supply | AC380V50Hz |
| Environment Temperature | -25℃~+55℃or-40℃~+55℃ |
| Relative Humidity | 20%~95%RH |
| Work Pressure | ≤0.48Mpa |
| Application | Diesel,Gasoline,Kerosene |
Probe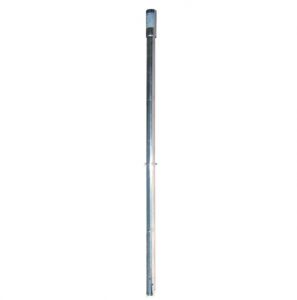 Specifications of Probe
| | |
| --- | --- |
| Item | PLS-5XProbe |
| Function | Measuring product level,waterlevel,temperature |
| Titles of Medium | Gasoline,diesel,kerosene,whiteoil,ethylalcohol,water |
| Measured Variable | productlevel,waterlevel,5sensors' temperature andaverage temperature |
| Field Display | PD-300(touched panel console)、PM-1000(touched panel console) |
| Product Level Accuracy | ±0.5mm |
| Water Level Accuracy | ±0.5mm |
| Temperature Accuracy | ±0.2℃ |
| Resolution | 0.001mm |
| Repeatability | ±0.1mm |
| Explosive-proofgrade | ExiaIIBT4 |
| Temperature | -40℃~70℃ |
| Lowest Product Inactive Zone | 100mm |
| Lowest Water Inactive Zone | 15mm |
| Probe Length | 0.6~4.0m(Customized length) |
| Method of Communication | RS-485 |
| Power Supply | +24~26VDC |
| Probe Canister | IP68 |
| Max Communication Distance | 1200m |
| Probe Material | 1Cr18Ni9Ti |
| Cable | 4-core shielded cable |